HAPPY NEW YEAR!
2020 IS HERE AND WE'VE GOT THE GOODS
TO KEEP YOU SPIRITED THROUGH WINTER AND INTO SPRING!
STORE HOURS ARE:
TUESDAYS - FRIDAYS 7:30AM - 1:30PM WHEN SCHOOL
IS IN SESSION. (WE ARE CLOSED ON MONDAYS)
OF COURSE YOU CAN SHOP 24/7 THROUGH THE BOOKSTORE
WEBSITE AND WE'LL PROCESS YOUR ORDER!
email us at bookstore@gonzaga.org with any questions.....we do see email daily and will respond ASAP.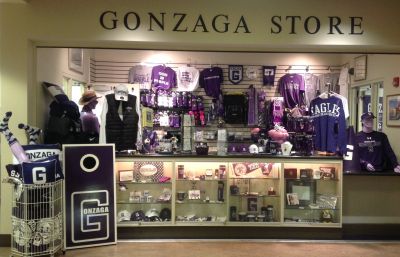 PLEASE NOTE...ALL WEB ORDERS (EXCEPT "SPECIAL ORDERS")
ARE PROCESSED IN THE STORE EACH DAY WHEN SCHOOL IS IN SESSION
AND ARE SHIPPED IMMEDIATELY OR ARE AVAILABLE FOR PICK UP.
QUESTIONS CALL (202) 336-7146 or
email us @ bookstore.gonzaga.org